Please check out the new Gallery section to view installation photos we receive from happy customers like you. Previously I posted these on Instagram or as thumbnails in testimonials.
Many customers order samples to help them visualize how a style will fit in their home. Hopefully, this feature will aid in the selection process.
The nice thing about a medium like wood is that it's possible to order a drawer pull in almost any length or configuration. It's certainly a challenge to cover so many different sizes and styles, but we try.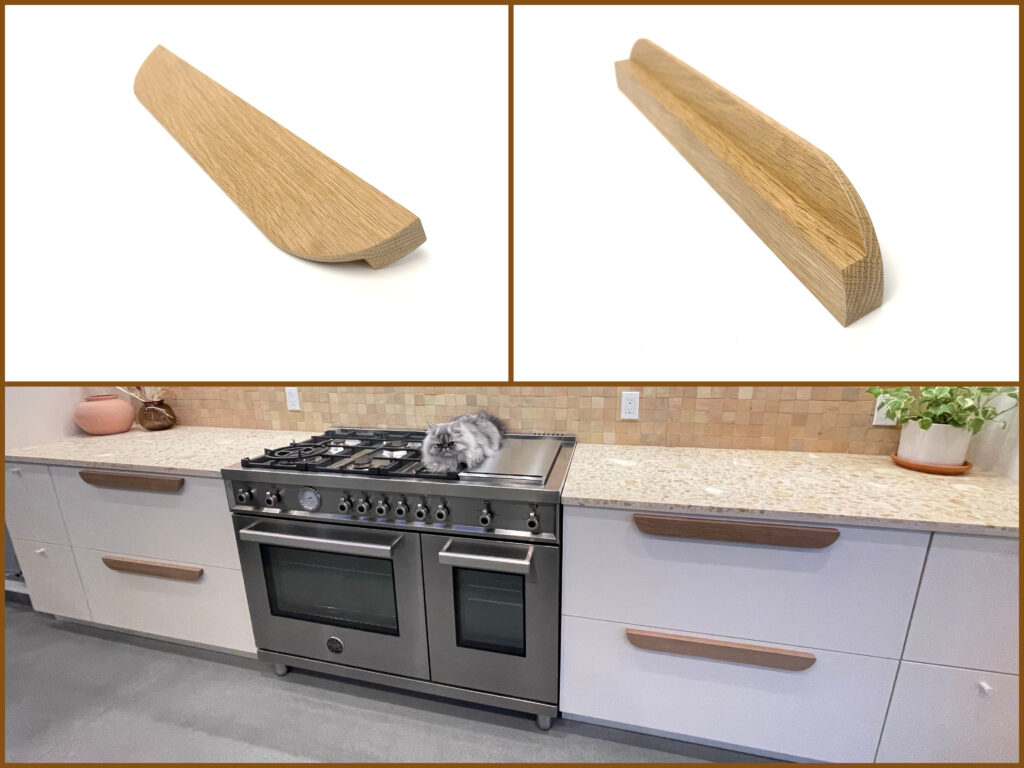 Another challenge to making drawer pulls is photographing them. The abstract angles and shapes are difficult to identify when not mated to a cabinet or drawer face. To make matters worse, the reflections or other nuances in the finish often disappear when taken in a lightbox using a neutral LED light source.
There's no replacement for seeing them in person, but a lifestyle photo is about as close as one can get.